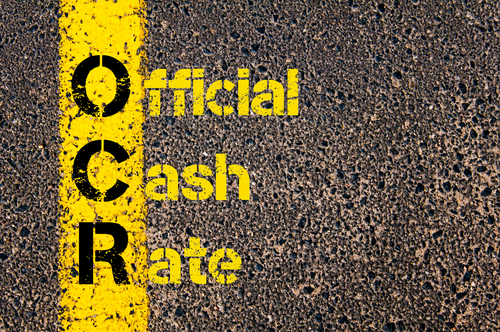 If you're a long-term property investor with a mortgage, how pissed off are you right now?
Put me down for "seriously pissed off". I just received notification from my bank to say the interest rates on my investment loans are being hiked by about 50 basis points.
Half a freakin' per cent! That's two Reserve Bank rate hikes at once.
Why? Because they're interest only. Or for investment purposes. And for a few of those loans that were both, I think I got left jabbed and right hooked.
Why are investors being basked by banks? Largely because APRA (the banking watchdog) is forcing them to.
APRA started its bullying power trip in April 2015. Since then, it has constantly hounded the banks. "Make it harder for investors to borrow."
Lucky for them, they get to hide behind the banks. Or I reckon a lynch mob might have done them over by now.
But every few months, APRA puts more pressure on banks. "No, make it harder still."
It wants the rate of lending growth to investors slowed. They have put up a bunch of speed limits for banks. "No more than 10 per cent lending growth for investment each year." "No more than 30 per cent of loans should be interest only."
In the most recent edict from APRA, banks have lifted the rates for investment loans to around 100 basis points higher than home loans.
So, after two years, with the firepower of the nation's lenders behind it … how successful has APRA been in their goal of slowing property prices and reducing lending to investors?
The answer, to date, is "not very".
In two years, with double-digit price growth in the eastern states largely driven by investors, you could say "nil". Seriously.
Property prices have continued to rise that entire time. It is possible, depending on which stats you look at, that property markets in the "hot" states are possibly now flattening.
But don't hold your breath. One swallow does not make a spring.
APRA's modus operandi seems to be "just keep on applying pressure … it will break one day". Like stepping on a child's fidget spinner, you will eventually crush it.
In any event, large numbers of Australians (investors in particular) have been living in a rising interest rates world for two years. Sure, their interest is a tax deduction, so they get a portion of it back, but it's still taking money out of their pockets.
And we're now being prepped by the Reserve Bank to be ready for their interest rate rises of the real variety.
The RBA's official cash rate is 1.5 per cent. They have warned us that they believe their new vision of "normal" is actually 3.5 per cent. And we should be ready to hit that figure in the next two years.
Immediately, the media was filled with stories about how this would kill Australians who have bought property at the top of this boom.
I hate banks as much as the next bloke. I do, however, accept that they're a necessary evil.
But, get this straight: Interest rates, no matter APRA's bullying of investors via the banks, are still stupidly low.
If you have bought a house in the last two years thinking that current interest rates are normal … you're crazy.
Interest rates are only going one way from here. Up. And if you haven't already, you need to prepare.
Most borrowers won't know this, but their banks have already "stress-tested" them.
When a bank is assessing if you can afford a loan, they don't use today's interest rates of 4 per cent. They actually stress test you at about 7.25 per cent.
For too many of us, I know, we allow our spending to match our spare income. If we earn more, or our bills are less, then casual spending rises to fill the gap. Get a $50 pay rise, spending increases by $50.
But that should also mean that, if we subsequently get a $50 increase in costs, we should be able to find $50 in savings.
And if APRA continues to act like a pack of bullies … and the RBA believes it's been cornered into a position where it also needs to inflict pain … then this will become our reality.
Start now. Build a buffer in your finances. The authorities are working against us.
But also remember this: Government interference in markets rarely, if ever, achieves the intended purpose. Back away, APRA. Back away.
Bruce Brammall is the author of Mortgages Made Easy and managing director of Bruce Brammall Financial. E: bruce@brucebrammallfinancial.com.au.